Lean Healthcare White Belt
The 1-day Lean Healthcare White Belt program introduces the basic Lean tools and improvement philosophy to a greater percentage of a work force. The program provides participants with a basic introduction / awareness to Lean Thinking and the benefits that can accrue to both themselves and the organization through the successful implementation of Lean principles.
Personnel learn the questions to ask in either their management / supporting role on a Lean initiative or their active participation in generating data and undertaking hands-on projects. Planning, controlling and overseeing the implementation and continuation of a Lean program become evident to all participants.
Learning Outcomes
Having undertaken this program, participants will:
Be able to answer the question, "What are Lean and Six Sigma?"
Realize why they need Lean as part of the continuous improvement and quality agenda
Gain an understanding about the Lean Healthcare methodology and its guiding principles
Know the role everyone plays in the success of Lean
Understand the link between Lean and their customers (patients and internal)
Understand what the primary tools of Lean are and where they can be used
Program Topics:
Lean History and Basics
Applying Lean Across the Healthcare Continuum
MUDA – 8 Wastes
Value Stream Mapping, Standard Work, Flow and Pull
Visual Workplace and 5S
Problem Solving Techniques
Kaizen and PDCA/PDSA
Relevant healthcare case studies and healthcare food service scenarios are provided throughout to provide a context for those concepts covered, while participants undertake a Lean exercises and breakouts to gain a greater understanding of the principles that underpin the philosophy.
The course is a perfect addition to Burlodge's B-Lean Pod Tray Assembly System.
The course will be taught by Burlodge's Green Belt Nicole Sargent who has been accredited to teach the course by Leading Edge Group. Participants receive a Certificate and White Belt at the close of the course. There is a minimum of 18 participants required.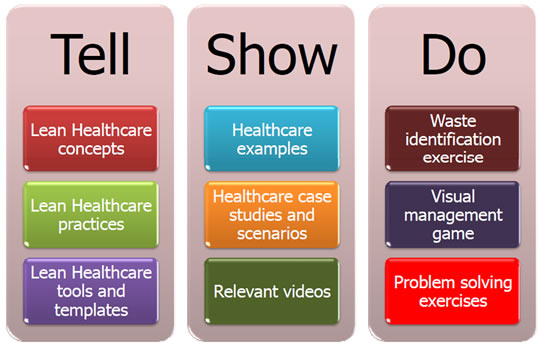 ---
---
---